Be part of our global success story
Our award-winning SaaS solution for construction & real estate projects supports more than 25,000 projects in 46 countries every week. We're on a mission to digitise a whole industry and we'd like you to join us.
You can become part of our success story as an external sales partner. Our different partner programmes will empower you to generate a stable side income via attractive commission or revenue-sharing models.
You'll help us to grow and we'll support you along the way.
Referral Partner
The entry point for every PlanRadar sales partner. Monetize your network by introducing us to potential PlanRadar customers and receive an attractive commission when we successfully close a contract.
After you put us in touch with potential customers, we will take care of the entire sales process for you.
It's that easy.
Active Sales Partner
Take your success into your own hands. As an Active Sales Partner, you handle the entire sales process and benefit from our revenue-sharing model.
Get full support from PlanRadar...
Listing on our website
Access to PlanRadar marketing materials
Full access to training materials and best practices
... and benefit from our experience
Personal support from our Sales Partner Management Team
Support from PlanRadar's technical sales & finance infrastructure
Assistance from PlanRadar's technical support team
Become one of PlanRadar's Certified Sales Partners
Successful Active Sales Partners can unlock additional training to help them reach Certified Sales Partner status. Certified Sales Partners have access to additional leads generated by PlanRadar in their sales territories.
Get in touch to begin your journey as a PlanRadar partner
Once your request has been approved you will get access to our restricted Sales Partner Area. That's where you can choose your partnership model and review & sign your contract.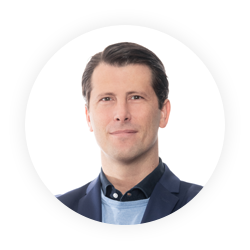 Fabio Hirsch, Sales Partner Manager